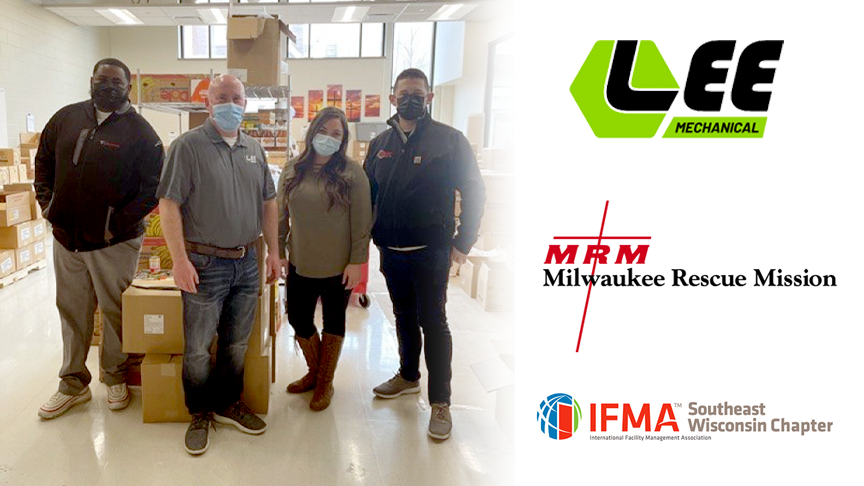 Supporting Milwaukee Rescue Mission
Lee Mechanical was honored to recently support the Milwaukee Rescue Missions and the Southeast Wisconsin Chapter of the International Facility Management Association (IFMA).
Lee Mechanical team members, Director of Service Dave Ellis and Service Project Manager Cheyane Mohorko, volunteered their time to package food baskets to support IFMA's volunteer event on March 26th, 2021. 
Milwaukee Rescue Missions is dedicated to serving the needs of the homeless and hurting men, women and children in Milwaukee, with the help of donors, volunteers and staff. 
Mohorko and Ellis paused for a photo during the event with Elijah Gallient, Project Engineer from CG Schmidt and Reney Bagnall, Assistant Project Manager with Beeler Construction. 
Lee Mechanical has been proudly making an impact on local communities since 1976 and is proud to expand the footprint of our community service into the Milwaukee area.
Request For Service
"*" indicates required fields