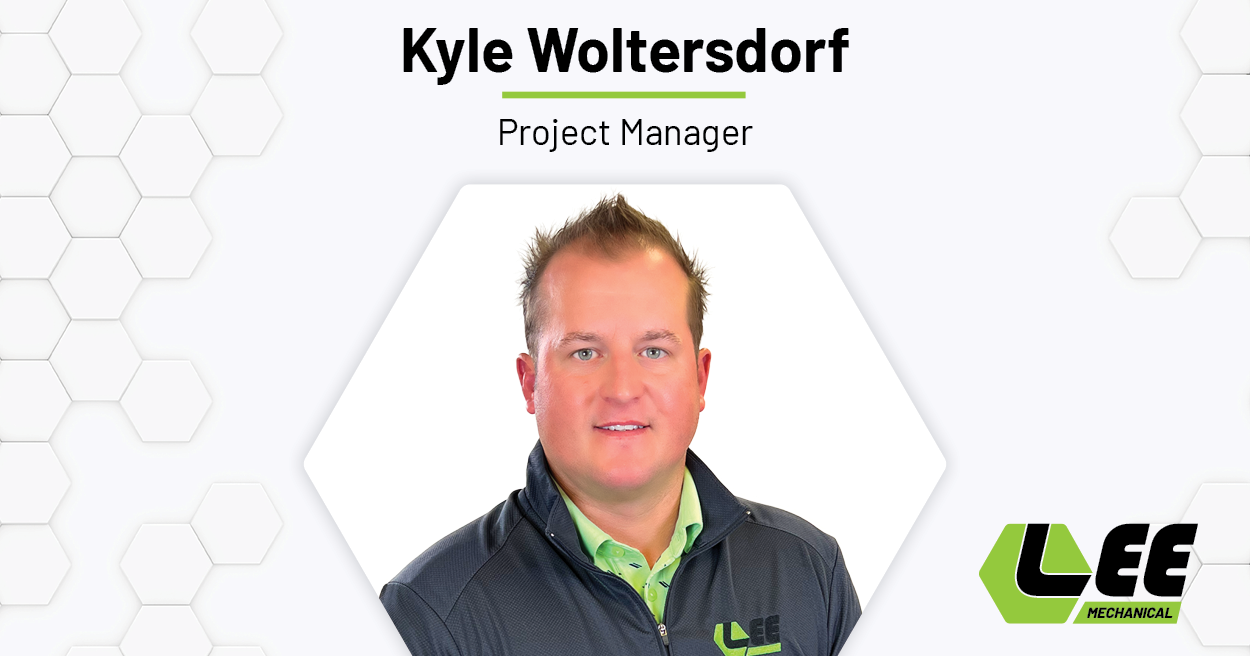 With the bragging rights of being a THIRD generation electrician in Kenosha Local 127, Kyle Woltersdorf is no stranger to the industry and what it takes to be successful. 
"It's my goal to help build the electrical department, increase employee talent and help our team to continue to rise to the high-quality standard that IS Lee Mechanical," stated Woltersdorf.
Woltersdorf began his career at Lee in 2022. He has extensive industry knowledge with 21 years of electrical experience under his belt, along with a Bachelor's degree in business management from Cardinal Stritch University.
"The Lee team has a vast knowledge of the current market, and we have an impressive skill level, from the field to the office," shared Woltersdorf. "I love being surrounded by so much talent and helping find solutions for our customers."
Born and raised in Kenosha, Woltersdorf is excited to be with a company that is so involved with its employees and the community, especially since that is the standard operating procedure for his family. "I believe in giving back to the youth," stated Woltersdorf. "I try to commit to coaching every sport that my kids compete in."
His family also sponsors a baseball team and soccer team at the Boys and Girls Club of Kenosha.
Along with his wife, a highly respectable and successful realtor in Kenosha, and their three children, the Woltersdorf family also enjoys traveling, golfing, fishing, and hunting.
REQUEST FORM
"*" indicates required fields