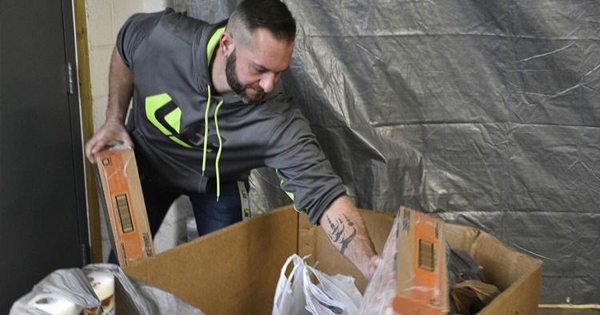 4th Annual Fill-the-Truck Food Drive Raised Thousands of Pounds of Food and Donations for Shalom Center
Lee Mechanical's fourth annual "Fill-the-Truck" food drive on December 12, raised 2,340 lbs of food/goods and $1770 in cash and gift cards! All of the donations were donated to The Shalom Center on Monday, December 14.
Kunath said their goal is to beat last year's donations, which totaled 2,600 lbs of food, filling about six pallet boxes, and $1,000.
Beyond donations of canned and boxed foods, the drive accepted household items, such as diapers, cleaning supplies, hygiene items and more.
As employees and community members came by to drop off donations, kids could sit with Mr. and Mrs. Santa Claus and one of his elf assistants, played by Kunath's relatives, who handed out small gift bags.
Request For Service
"*" indicates required fields