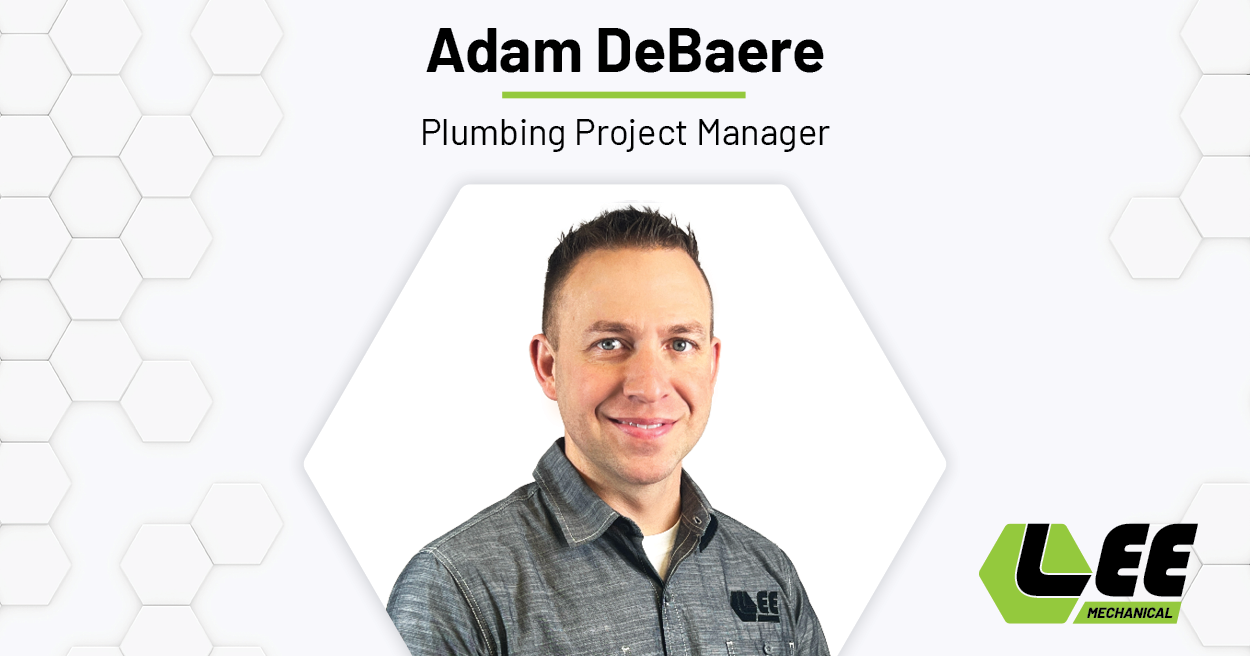 According to Plumbing Project Manager Adam DeBaere, one of Lee Mechanical's outstanding attributes is the core strength of the company's team.
"Our team is like a family," shares DeBaere. "Everyone is willing to help everyone, and you never feel alone or hung out to dry." 
DeBaere, who has over two decades of experience in the plumbing profession, is committed to his team and to "improving his connections with all of his coworkers."
DeBaere's background, which includes extensive retail, automotive, and agricultural experience, benefits both his team and Lee's clients. In addition, his rapid advancement from Apprentice to Master Plumber demonstrates his work ethic.
Recently promoted to Plumbing Project Manager, DeBaere is eager to "bring a fresh set of eyes to his department while still honoring the years of leadership that have gone before."
There is no doubt in DeBaere's mind on why companies should hire Lee Mechanical. "It's not just because of our history and experience, but also our professional demeanor," he shares. "We work hard to make connections while giving our customers excellent service and craftsmanship."
DeBaere enjoys spending time with his family and friends and being active in his local church when he is not working hard on a Lee project. "I love serving within our church as a Youth Group Leader," he states. "I truly enjoy helping our youth live life well."
During his spare time, you might also find DeBaere enjoying time outdoors: dirt biking, hunting, fishing, hiking, or camping.
REQUEST FORM
"*" indicates required fields