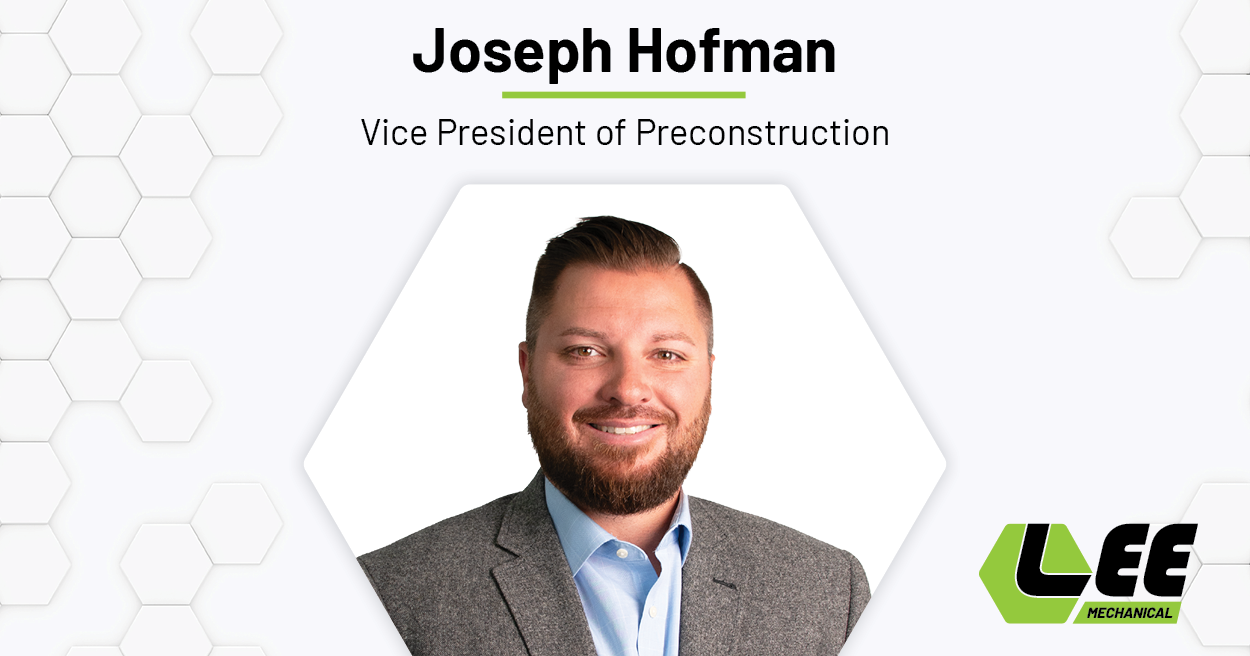 Joseph Hofman, the Vice President of Preconstruction at Lee Mechanical, boasts a rich history of accomplishments within the mechanical construction industry. His journey in this field has been marked by an unwavering commitment to excellence, a penchant for innovation, and a drive to deliver exceptional projects.
With a comprehensive background in AutoCAD, HVAC, Plumbing, Value Engineering, Scheduling, Procurement, Cost Management, and Computer-Aided Design (CAD), Hofman thrives in translating complex concepts into tangible realities. A detail-oriented professional, he takes pride in crafting efficient and sustainable solutions that leave a positive impact.
Hofman's education commenced at Milwaukee School of Engineering, where he cultivated a robust foundation in construction management and engineering. His pursuit of excellence led him to further educational endeavors at The University of Texas at Austin, ensuring he remains well-versed in the latest industry trends.
Throughout his career, Hofman has adeptly managed a plethora of projects, consistently ensuring their on-time completion, adherence to budget, and attainment of the highest quality standards. His mastery in value engineering and cost management has empowered him to optimize resources while upholding the integrity of the final product.
Beyond his professional pursuits, Hofman is a devoted family man, and this facet of his life contributes to his balanced and creative perspective. Guided by values of integrity, collaboration, and perpetual learning, he approaches each undertaking with unwavering dedication and enthusiasm.
Prior to joining Lee Mechanical, Hofman spent 17 years at Ahern, where he culminated his tenure as a Regional Construction Manager. His educational background encompasses a Bachelor of Science in Construction Management, earned in 2008, supplemented by project management studies at The University of Texas at Austin.
REQUEST FORM
"*" indicates required fields