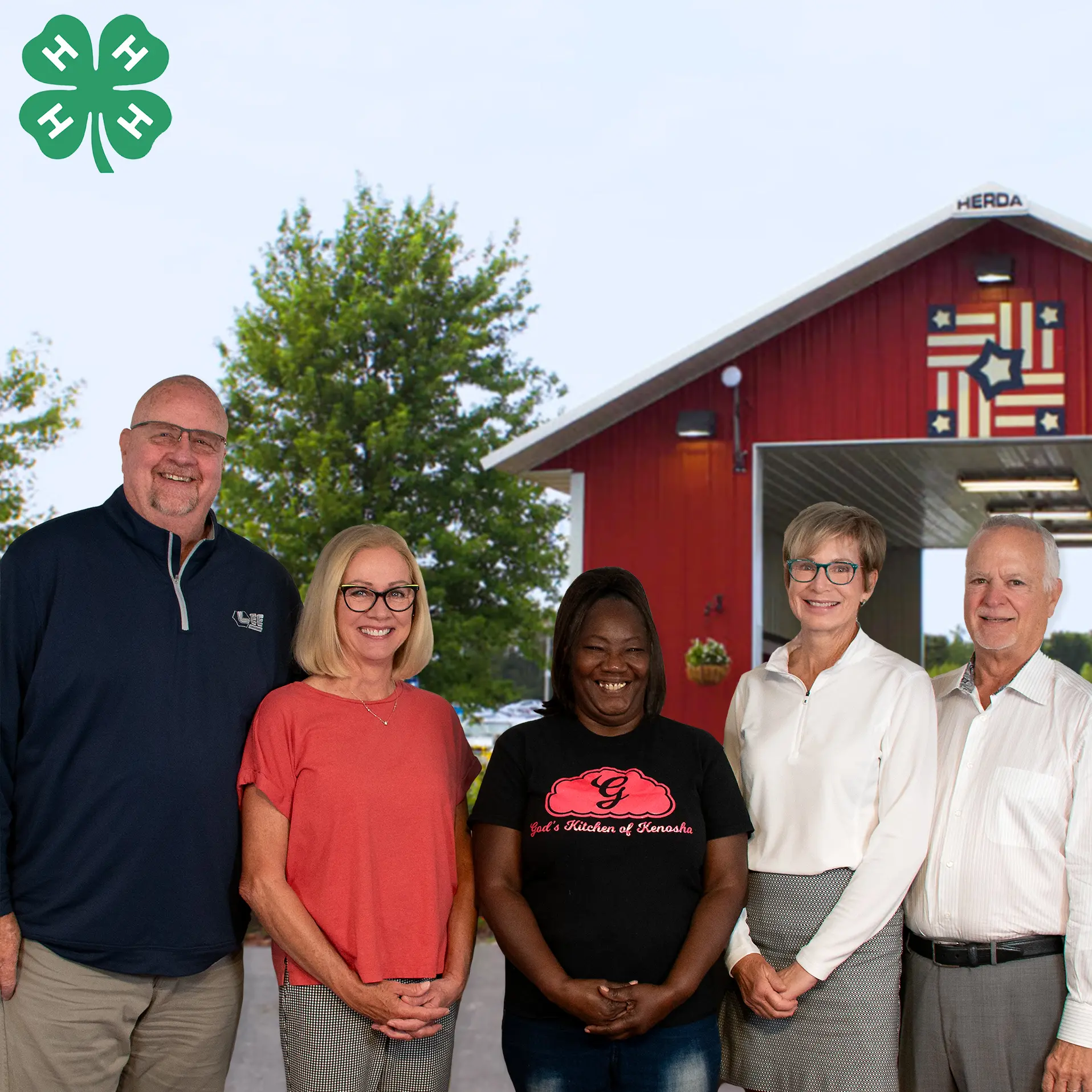 Pictured left to right: Bob Lee, Jr., Linda Lee, Arnetta Griffin, Kathy Madrigrano, Joe Madrigrano, Jr.
Kenosha's God's Kitchen Blessed with Hearty Donation from Lee Jr. and Madrigrano Jr.
In a heartwarming display of community spirit, Bob Lee Jr. his wife Linda and Joe Madrigrano Jr., his wife Kathy made a significant contribution to God's Kitchen of Kenosha. After purchasing a 4H steer during the Kenosha County fair, they had the steer processed. The steer was then picked up by Pat DeGrace and handed over to Arnetta Griffin of God's Kitchen. The contribution resulted in nourishing dinners for 17 local families in need.
The Lees and Madrigranos were introduced to Arnetta's commendable efforts through their mutual friend, Pat DeGrace. Impressed by the outreach and impact of God's Kitchen, they recognized the organization's role in the Kenosha community, especially given its tight operating budget. Their donation serves not only as a gesture of goodwill but also as an homage to their mothers – Shirley Madrigrano, Natalie Lee, Dorothy Andrews, and Evelyn Dibble.
"We wanted to create a win-win situation," said Lee, referring to the idea of supporting 4H at the Kenosha County fair and subsequently God's Kitchen. Madrigrano added, "It's a small way of honoring the incredible women who raised us and giving back to the community. We hope others in the community are inspired by this and also offer their support to Arnetta and her mission."
Arnetta Griffin's dedication is evident. Through God's Kitchen, she ensures warm meals are served three times a day to those lacking the means or transportation. Arnetta started this nonprofit organization in June 2017, focusing on feeding the less fortunate in designated areas of Kenosha. The effort remains a family affair with a sole mission: making the world a better place for everyone.
To learn more about God's Kitchen and to explore opportunities to contribute, call

262-671-0092

or visit www.godskitchenofkenosha.com/get-involved
.
Direct donations can be mailed to:
God's Kitchen of Kenosha
6027 24th Ave
Kenosha, WI 53143
About God's Kitchen of Kenosha
Founded in June 2017 by Arnetta Griffin, God's Kitchen of Kenosha is a nonprofit organization committed to feeding the underserved members of the Kenosha community. Through community partnerships, donations, and the dedication of volunteers, the organization works tirelessly to make a positive, tangible impact in the lives of many.
Request For Service
"*" indicates required fields