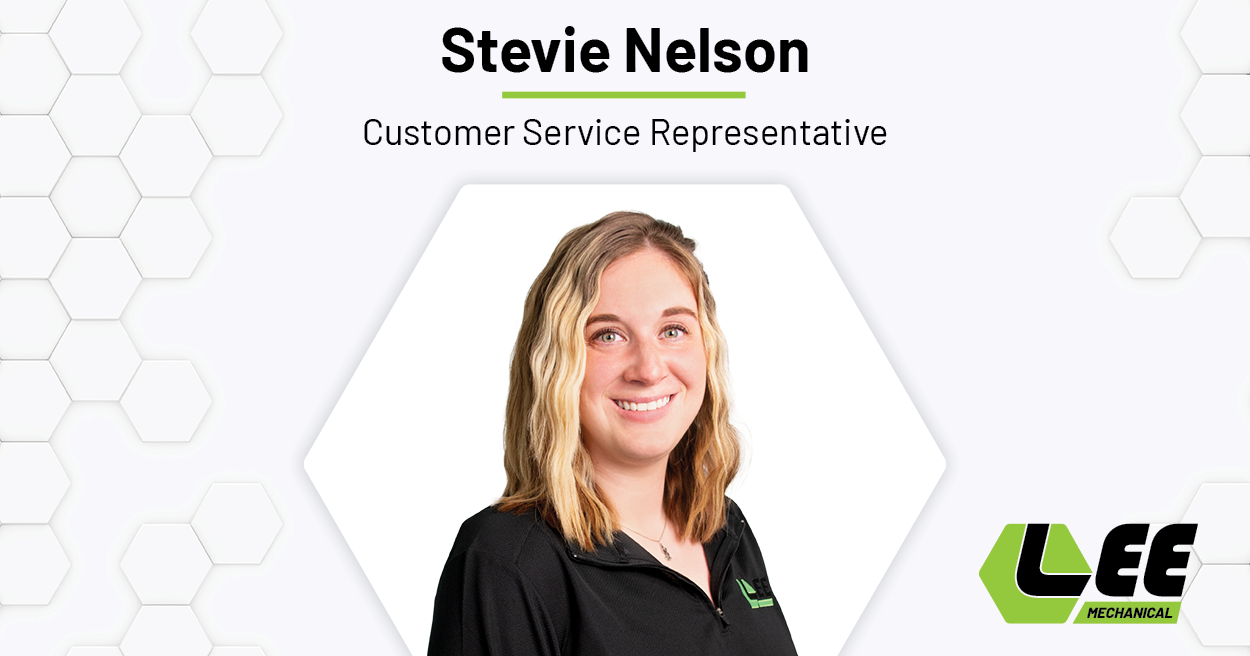 Lee Mechanical takes great pride in highlighting one of its exceptional team members, Stevie Nelson, who serves as a dedicated Customer Service Representative. With an impressive track record of commitment, professionalism, and a diverse background, Stevie swiftly became an integral part of the Lee team upon joining in 2023.
Stevie holds certifications as a Certified Customer Service Specialist, an Associates Degree in Administration, and an Assessment Technician certification. Her vibrant personality and unwavering dedication shine through her work. When asked about her favorite aspect of her job, she shared the fast-paced environment and the strong camaraderie she shares with her coworkers.
Beyond her professional endeavors, Stevie finds joy in spending quality time with her two sons and her boyfriend. Often seeking solace in the tranquil settings "Up North," she embraces the rejuvenating beauty of nature. During more relaxed moments, you might find her at home, deftly navigating the cheerful chaos caused by her sons and their canine companions. For those seeking to join her in moments of relaxation, Hansen's Tap is where you could catch her, savoring a classic Miller High Life.
For any inquiries, do not hesitate to reach out to Stevie Nelson through Lee Mechanical's main line at 262-657-9490. Stevie's unwavering commitment to providing exceptional customer service and her enthusiastic willingness to assist will undoubtedly ensure a memorable experience for all.
REQUEST FORM
"*" indicates required fields