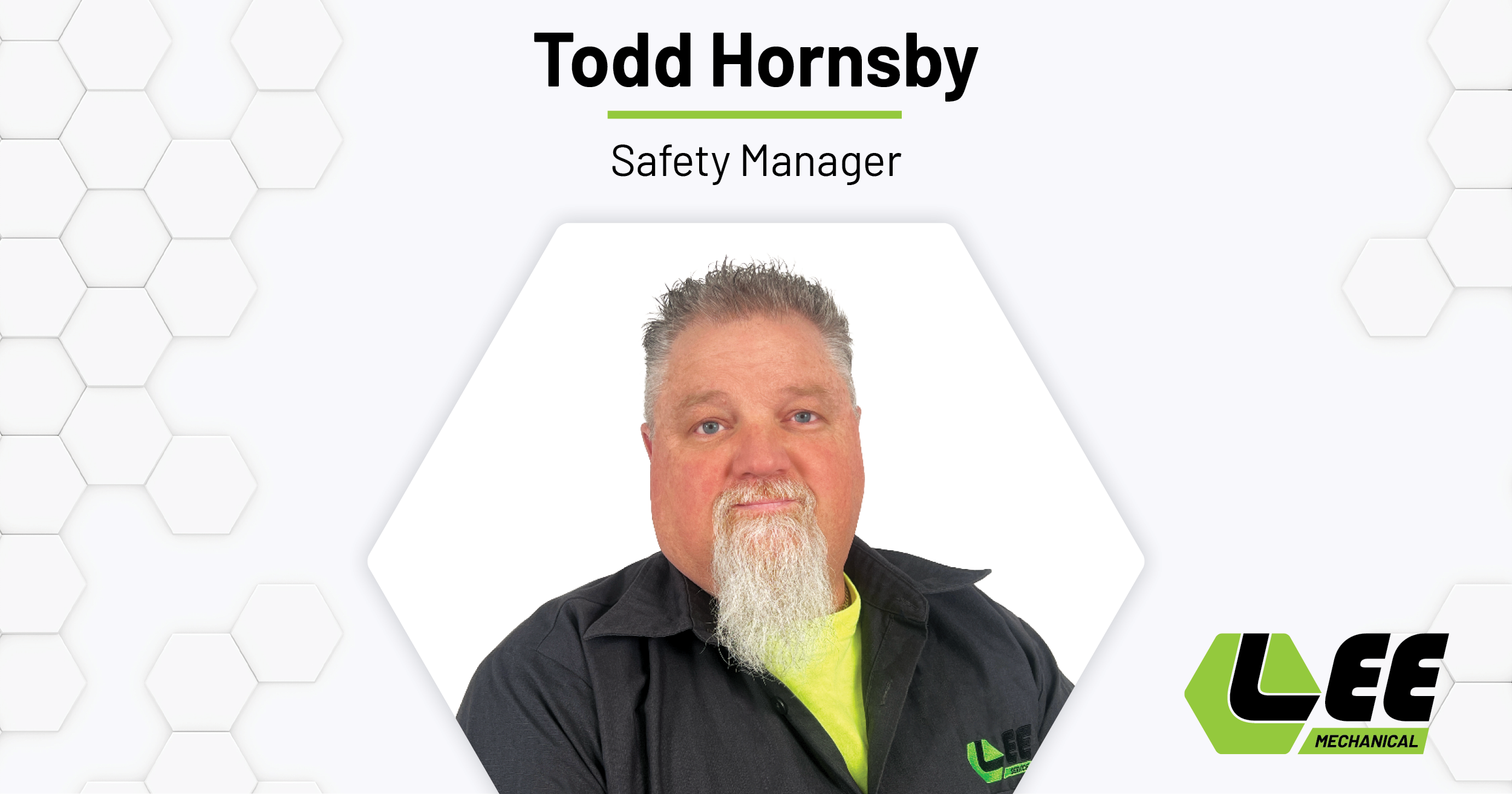 Say hello to the newest addition to the Lee team. Todd Hornsby. With 25 years of industry experience, Todd is a seasoned safety manager who's passionate about keeping everyone safe and creating a secure work environment.
Todd's knowledge and expertise in safety management make him an invaluable member of the team. But it's his commitment to creating a culture of safety that really sets him apart.
"The entire team is engaged in safety which is very refreshing for me as the safety guy. At Lee, safety is not just a priority, but a core value that is embraced by everyone."
"I love seeing a project started from ground level to completion with zero injuries to our team members. It's truly inspiring to work with a team that understands the importance of safety and is committed to creating a safe work environment for everyone."
When he's not busy with work, Todd is all about family time. He's a real family man at heart, and nothing beats spending quality time with his wife and stepson. Whether it's organizing barbecues or impromptu get-togethers, Todd loves any excuse to hang out with his loved ones and enjoy some good food and drinks.
But that's not all – Todd's also a speed demon! He and his family share a love of racing, and you'll often find them at the drag strip on the weekends, revving up their engines and feeling the adrenaline rush.
He and his wife are also avid motorcyclists. "My wife and I also very much enjoy being out on our motorcycle cruising backroads or taking a weekend trip to relax and share new experiences and adventures."
REQUEST FORM
"*" indicates required fields