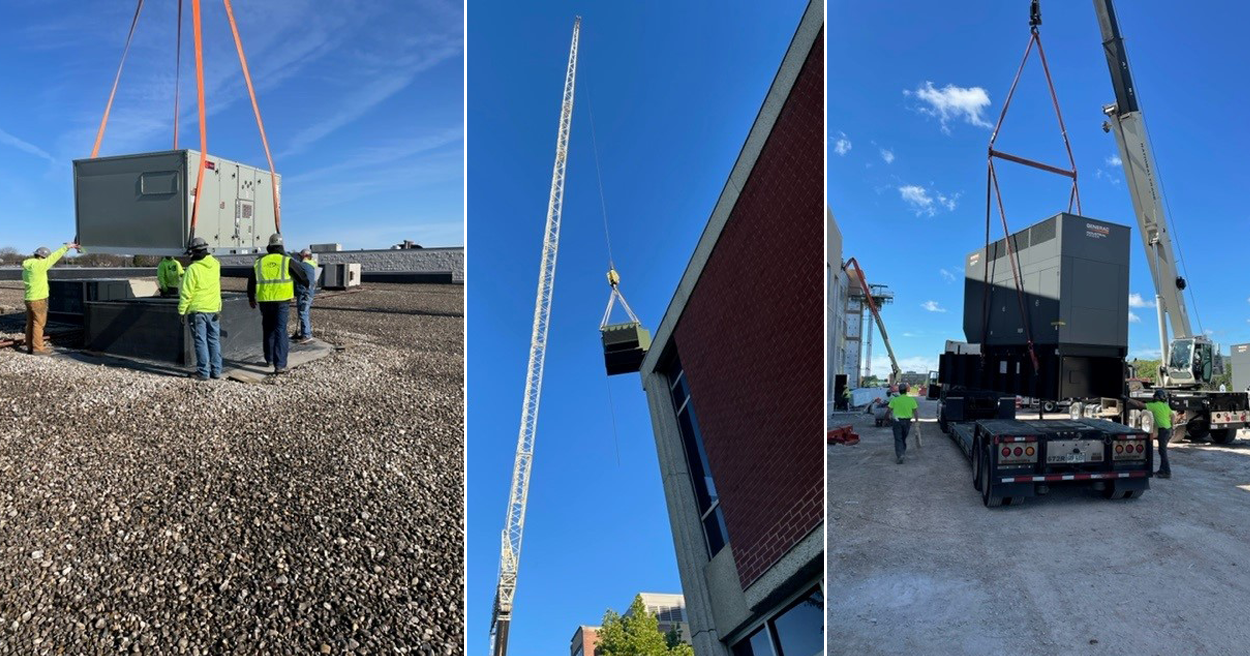 At Lee Mechanical, safety is always top of mind, and we are deeply committed to ensuring the safety of our employees.
Our exceptional client care is built on a commitment to safety, education, and performance. Our quality assurance program ensures that we meet our client's needs, adhere to our zero-accident ideals, control costs and risks, and continuously improve our processes and procedures to deliver consistent, measurable, and repeatable quality on every project.
Crane safety is particularly crucial on our job sites. Working around cranes can be hazardous, so safety protocols must be followed to protect workers, nearby pedestrians, and the fragile equipment itself.
Everyone engaged must understand safety requirements, typical safety hazards to watch out for, and appropriate safety precautions when working with such equipment. Safety must never be neglected or sacrificed in order to execute a task efficiently or swiftly. In other words, safety first.
According to the U.S. Bureau of Labor Statistics' recent crane accident analysis, an average of 44 people die in crane-related accidents in the United States each year.
More than 24% of crane accidents occur on construction sites and manufacturing facilities. Nearly 70% of crane accident fatalities happen in the heavy and civil engineering, construction, and specialist trades industries. Additionally, over half of all fatal crane injuries involved the worker being struck by an object or equipment.
The most comment crane accidents occur from:
Dropped loads
Failure to use a signal person
Power lines contact
Improper inspections and maintenance
Improper assembly or dismantling of the crane
With over 45 years of dedicated service, Lee Mechanical knows the importance of job site safety, especially regarding the potential hazards of cranes on sites.
Lee's dedication to crane safety is paramount.
Work with the best. Partnering with a professional and experienced crane firm is one of the most efficient ways to prevent OSHA violations and injuries. Lee carefully vets our crane rental vendors prior to any agreement or project.
Training. Lee understands the essential nature of proper rigging and signaling involved with cranes. Our trained team members are on hand at each job site to ensure all

safety

guidelines are followed.
Planning. There is no question that planning is critical for every aspect of any project. Our expert team members review all site conditions with our crane rental companies to ensure a smooth execution of the task and that all

safety

measures are in place.
REQUEST FORM
"*" indicates required fields