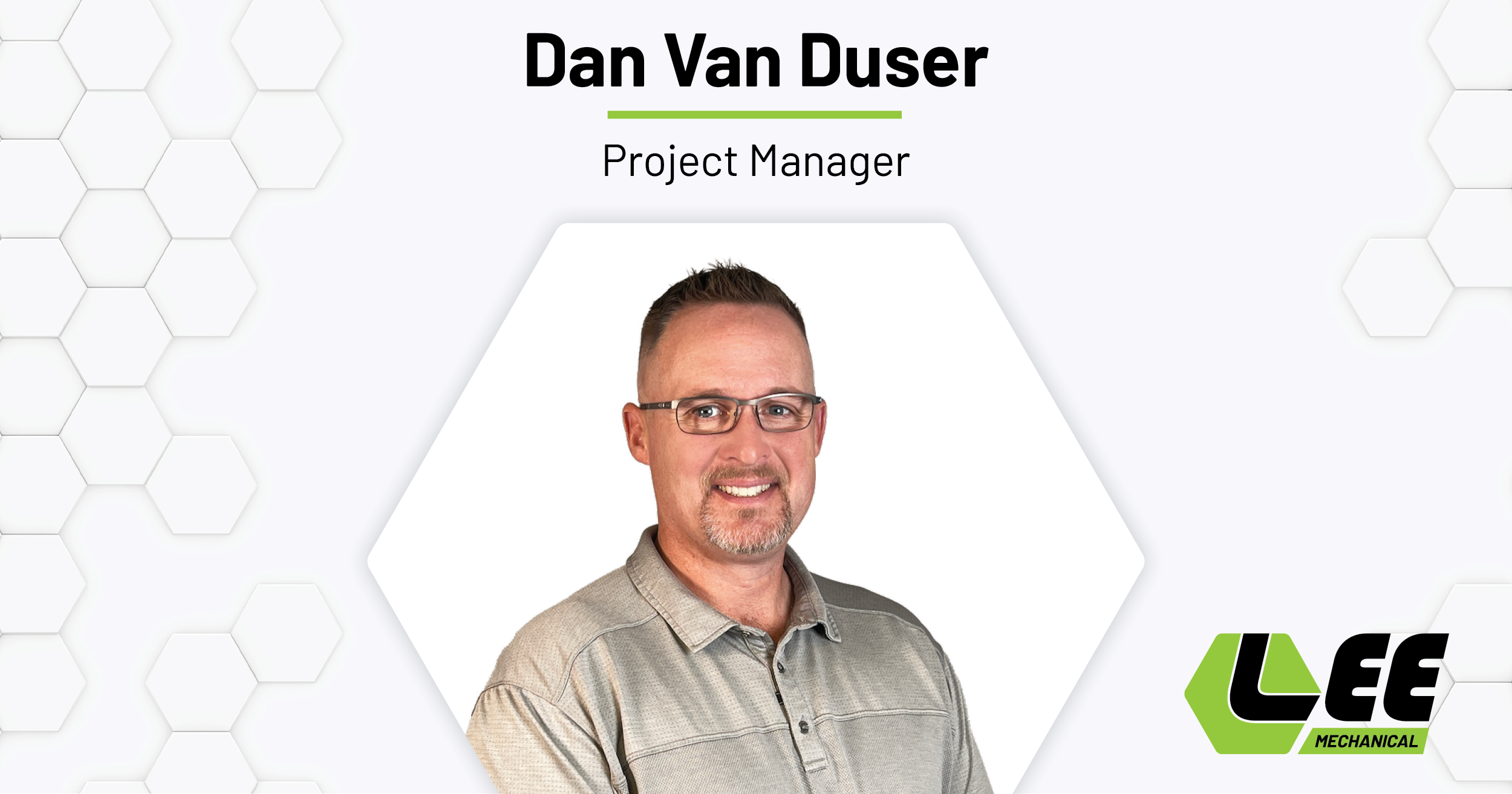 Lee Mechanical Project Manager, Dan Van Duser, is committed to achieving and maintaining a high level of personal and organizational success.
"It is my goal to be the kind of project manager I would have wanted as a field foreman," shares Van Duser. "Working as a cohesive unit is advantageous for each individual, our clients, and the company. It's a win-win situation."
Since completing his apprenticeship with Steamfitters Local 601 in 2004, Van Duser has risen through the ranks of the business, demonstrating his diligence and perseverance in every endeavor.
"I work hard to find the best solutions for each project," shares Van Duser. "Whether it is something I'm working on myself or a project I'm managing with a team, finding the answers to each problem is key."
"I am committed to ensuring the success of our crews by providing them with the necessary information and resources in a timely manner," he added.
Van Duser brings a wealth of experience and knowledge to the company and its customers. In addition, his background as a foreman, general foreman, and superintendent made him a natural choice to lead teams at Lee Mechanical.
"I believe it's critical to collaborate closely with everyone every step of the way," he says. "We all want to be a part of a winning team, and that willingness to help is evident throughout the organization."
Van Duser cites team spirit as just one factor contributing to Lee Mechanical's success. He also attributes the company's diversity, with its expansive skill set, as a driving force in Lee's "ability to complete any project regardless of size or complexity."
"Lee Mechanical brings decades of experience and specialized knowledge to the table," shares Van Duser. "That background means we can solve our customers' problems, ensure a quality installation and get the job done right."
When Van Duser is not hard at work on Lee projects, he enjoys hiking in nature or on his mountain bike.
REQUEST FORM
"*" indicates required fields