All Star Buick
PROJECT DETAILS
OWNER:
All Star Buick
GENERAL CONTRACTOR:
Custom Facilities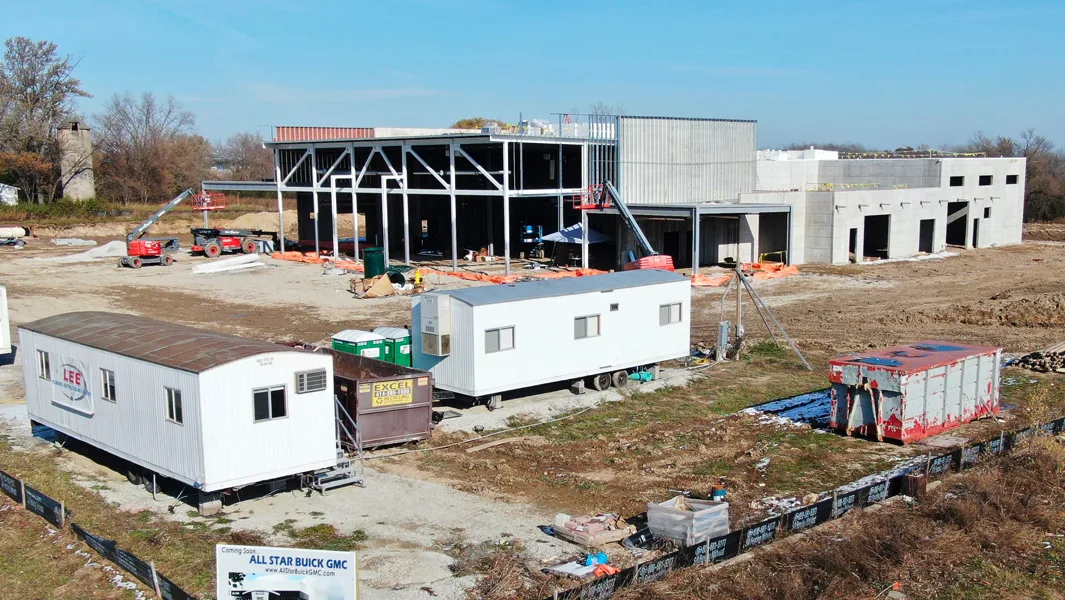 All Star Buick
PROJECT DETAILS
OWNER:
All Star Buick
GENERAL CONTRACTOR:
Custom Facilities
Project Overview
Lee Mechanical was selected early in 2019 to be one of the major subcontractors on the All Star Buick project slated to open in the spring of 2020 in Oak Creek. Our over 40 years experience in systems construction and maintenance contributed to our bid award on the project, which is under general contractor Custom Facilities out of Indianapolis, Indiana. All Star Buick is part of the Boyland Auto Group.
The project will feature a new car showroom as well as full-service bays for vehicle service and repairs. With about 35,000 square feet encompassing a state-of-the-art showroom and the latest service technology, 
Lee Mechanical
 will be providing the following:
All Interior Plumbing
Garage Catch Basin
Trench Drains
Emergency Eye Wash Stations
Roof Drain Piping
Car Wash Bay
Gas Piping to All HVAC Equipment
Lee Mechanical
 has a reputation as one of the largest Southeastern Wisconsin contractors for providing plumbing, HVAC and electrical components to a project of this size.
The All Star Buick project will benefit from Lee's reputation as the logical choice for any plumbing project of any size.
Our schedule-based team of professional skilled tradesmen will provide All Star with not just expert installation, but reliable and expert customer service as well. All Star will benefit from our competitive pricing models, strict adherence to code requirements and extensive knowledge of federal laws which govern projects of this size.
We will provide factory-trained and certified professionals whose skills are specific to this project to assure that All Star Buick gets it done right the first time.
CONTACT LEE MECHANICAL FOR YOUR NEXT PROJECT!
Project Gallery
REQUEST FOR QUOTE
"*" indicates required fields