Lee Goes Back to School
PROJECT DETAILS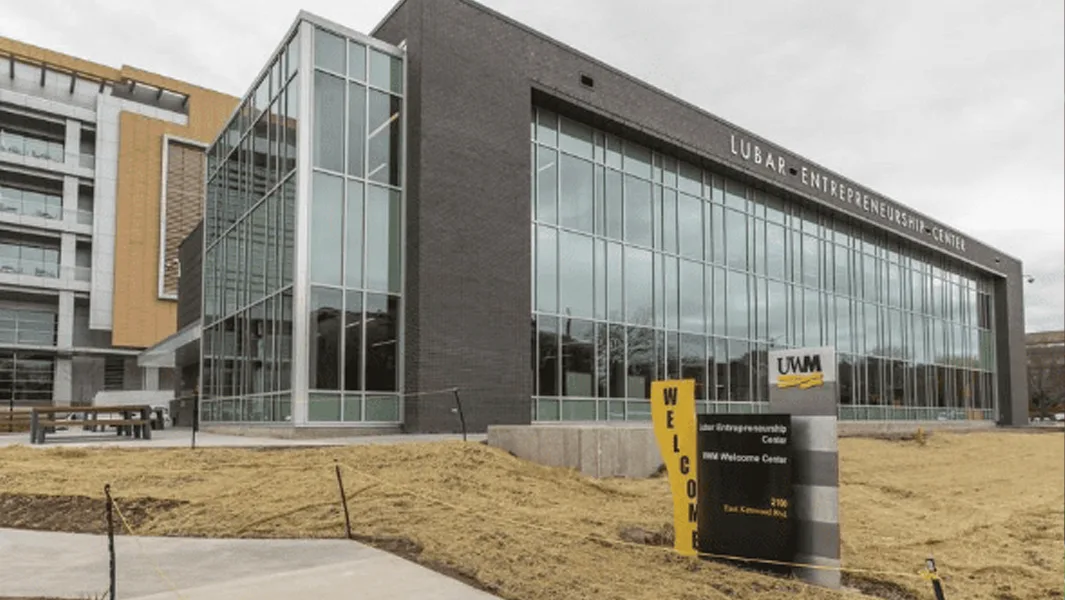 Lee Goes Back to School
PROJECT DETAILS
Project Overview
Lee  was part of a large team of commercial service providers working on the $8 million Welcome Center and Center for Entrepreneurship at the University of Wisconsin-Milwaukee. This two-story, 21,000 square foot building is located in the heart of the UW-Milwaukee campus. It features co-working space and areas for students to meet with local community leaders.
This 10-month project presented unique challenges to Lee team members. Due to its location in the heart of downtown Milwaukee, there is a very tight footprint. Access to staging areas was limited due to space and the crew had to maneuver around the constant flow of students and other pedestrians. Despite these challenges, Lee is proud to be working in the higher education field, in a center designed to encourage and support small business.
A team of three Lee plumbers worked to install 100 plumbing fixtures. To accommodate the small workspace, the team members pre-assembled materials and then delivered them to the site. This limited the amount of staged materials in the construction area. The Welcome Center and Center for Entrepreneurship is a stunning showcase for the University of Wisconsin and the greater Milwaukee community.
Whether your next project is rural or urban, large or small, Lee is your first choice for exceptional service and getting the job done right. Everyone at Lee keeps our four core values top of mind:
It's about safety: of our customers and our employees
It's about diversity: in the services, expertise and experience we provide to our customers.
It's about integrity: in how we treat our employees, our community AND our customers.
It's about success: for our company, our employees and our customers.
CONTACT LEE MECHANICAL FOR YOUR NEXT PROJECT!
Project Gallery
REQUEST FOR QUOTE
"*" indicates required fields