Central Storage & Warehouse Expansion
PROJECT DETAILS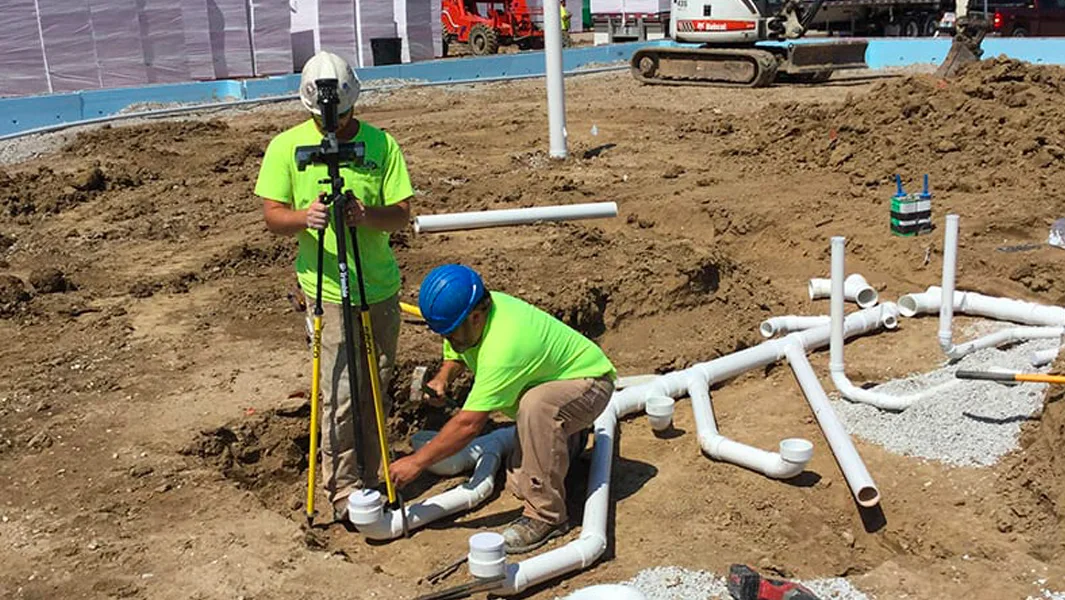 Central Storage & Warehouse Expansion
PROJECT DETAILS
Project Overview
A handful of Lee plumbing technicians are part of the group working on Central Storage and Warehouse Unit expansion in Franksville, WI. The General Contractor for this project is Appleton-based Consolidated Construction Company. Three Lee plumbers have been facilitating all plumbing and plumbing-related jobs for this project, which has a projected completion date of December 2018.
Once again, the Lee team utilized the Trimble software, including the GPS layout system, to make the planning and implementation phases efficient and precise. As Adam DeBaere, the onsite plumbing foreman, explained, "The Trimble helped us meet a very tight schedule for the underfloor plumbing rough-in. This project involves a lot of specialty equipment, so there was a need for very high accuracy in all the plumbing locations. The Trimble was able to pinpoint our locations in a fraction of the time."
Over 2,000 feet of underground sanitary and storm drain was installed in only eight days. The underground portion was prefabricated off-site using the Trimble platform. Building the pieces offsite gave Lee technicians more flexibility, more room to maneuver and helped the plumbing portion stay on schedule. Less-than-ideal weather conditions impacted the outdoor segments.
Using Trimble's Total Station functionality that uses building dimensions and workflow programs, Lee technicians were then able to bring the pieces to the worksite and place them precisely where they needed to go. Trimble's technology gives Lee an advantage, resulting in projects that are on time, on task and on budget/saving their clients time and money.
To find out how the winning combination of Lee's experience and Trimble technology can benefit your next commercial project, contact a Lee team member today.
CONTACT LEE MECHANICAL FOR YOUR NEXT PROJECT!
Project Gallery
REQUEST FOR QUOTE
"*" indicates required fields